From New York to Russia: Looking Through the Lens of Food onto Future of Green Building & Regional Development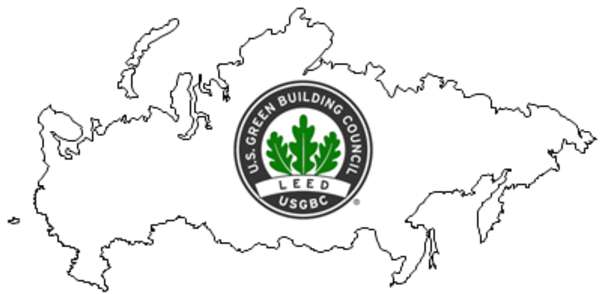 One of the founding members of Green Rabbits, Erik Thor Hartten, is a sustainable building design consultant and LEED green-building certification specialist. He is based in the New York City area and has long-time ties to and involvement with building and environmental work in Russia.
In 2013, Thor was the LEED AP for the first LEED certified project in St. Petersburg, Russia, which was the fifth LEED-certified project in all of Russia. He is also consulting on the LEED certification of a national pilot project for an energy efficient affordable housing prototype set to be completed by mid-2014, and which, if successful, will be replicated across Russia. Aptly called "Hope House," it is being financed by the Tula Region Government and will provide new homes for 17 low-income families who currently are living in an emergency shelter. Integrated into the sustainable landscape design of the project is a community vegetable garden for the people who will live there.
Thor promotes the integration of green building and regional development inclusive of agricultural dimensions. He is currently working on a agro-tourism development project in the Hudson River Valley with a NY restaurateur. He was a collaborator of the two "Hungry NY" forums with Carolyn Steel and other members of Green Rabbits which happened in partnership with US Green Building Council's NY chapter. (Hungry NY is an on-going Green Rabbits project that draws upon the concept of "sitopia" put forth by London-based architect Carolyn Steel in her book, Hungry City: How Food Shapes Our Lives.)
In the case of Russia, Thor has been an early and steady proponent and supporter of the country's nascent green-building movement and the application of robust, credible, replicable green-building certification standards. You can read about his views on LEED certification in Russia in his recent article, "To LEED or not to LEED in Russia. Is this the question?", which examines why LEED, the world's most far-reaching and market transforming green building standard, has not exactly taken the Russian market by storm, and in fact, trails its closest competitor, BREEAM, in numbers of certifications issued, while offering specific recommendations on how LEED can right itself in Russia and realize its full potential in this pivotal emerging green building market.
This article is one of several that Thor will publish on his soon-to-be-launched blog site which will focus on the reconciliation of human-made and natural worlds in Russia, what some are calling living systems design. Food and food security in the context of climate change will be a central theme of his blog site as he looks to cast a positive light on exemplars of sustainable development that can benefit not only Russia but the entire planet. Such is the aim of an upcoming article entitled, "The Seeds of Life: Nikolai Vavilov and the Fight for the Center of Origins of Plant Diversity and Food Security."
See below for link to PDF of article, "To LEED or not to LEED in Russia. Is this the question?" by Thor Hartten.